Intelligent Design Solar
Situational Awareness and Advanced Power Management Solutions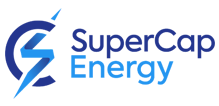 Super Capacitor Energy
US and Canadian distributor of super capacitor energy storage systems from Kilowatt Labs.

Kilowatt Labs
Developer and manufacturer of patented Sirius Super Cap energy storage systems.
Company located in Dubai, UAE.

Palmeira Holdings
Developer of commercial properties including residential and hotel projects. Focus on sustainable structures and infrastructure.
Enersol Technologies, Inc
Gasification waste destruction with no harmful emissions
We Want To Hear From You.
Learn how we can help your business succeed, send us an inquiry and we will get back to you as soon as we can!